Date/Time
Date(s) - Sunday, September 25, 2022 - Sunday, October 2, 2022
8:30 am - 5:30 am
HOST & LOCATION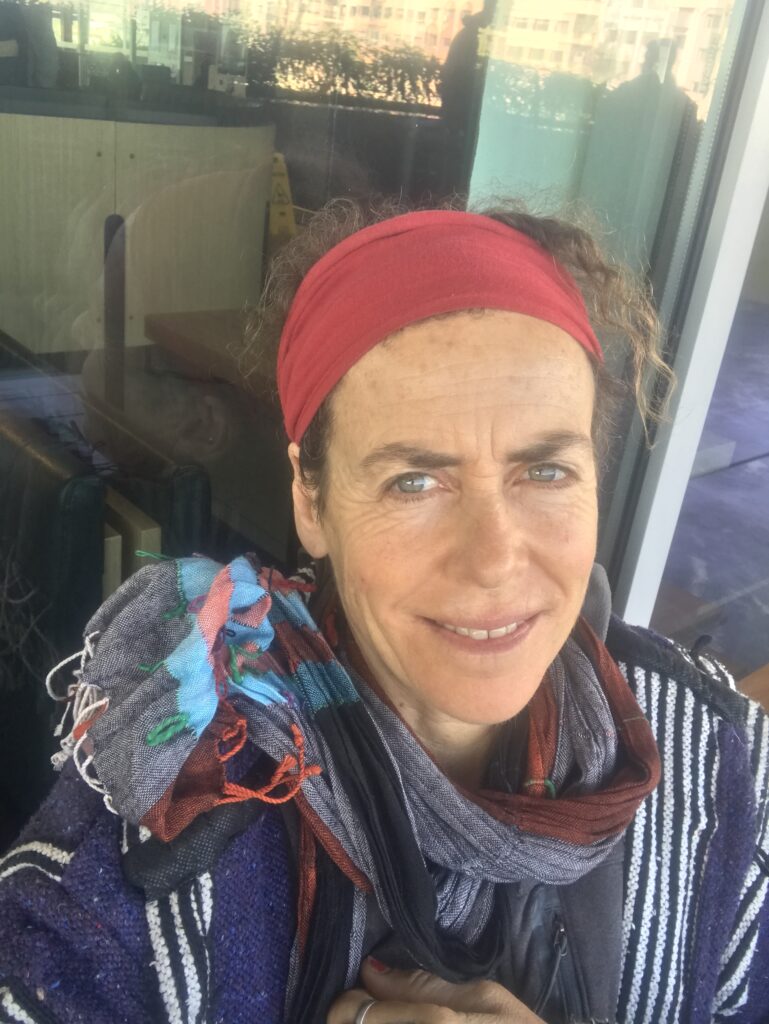 Our Host Claudine Désirée founded CruzinCobGlobal in 2015 when she began a 5-year GlobalBikeCobTrotter Tour through Europe, Africa, South America and the US. CruzinCobGlobal is the international version of CruzinCob, which was born in Santa Cruz in 2004.
This workshop will be held at Quinta da Vida Beleza in the Atalhada neighborhood of Lagoa. The Quinta or Farm was born in January 2020 when Claudine, our Host, acquired this 2-acre piece of land nestled in a quiet, agricultural zone just a 7-minute walk to the natural swimming pools and snorkeling waters of the Calhau, and a short bike ride to Lagoa and Ponta Delgada along the coast.
The land is brimming with bananas, guavas, kumquats, and granadilhas, vegetable gardens, a chicken family of 30 and 3 guardian cats: Viva, Joia and Xica. Over the last 2 years there have been 6 cob workshops that have built a sauna, 2 cottages, a 2-story house, an oven & benches and, most recently, a beautiful elegant rocket mass heater family-size couch. The land is now a unique Ecovillage and
Education Center for all kinds of Workshops with camping areas, 3 compost toilets, 3 outdoor showers with hot water, 3 outdoor fire-heated bathtubs, an outdoor kitchen & eating area and a huge yoga/dance/meditation deck overlooking the property.
The weather in this zone of Lagoa is warmer & drier than the other parts of the island. This and its proximity to the capital, the airport, the surfing beaches of the South & North Coast, the Hot Springs, and the nicest black sand beaches on the island make Lagoa a very coveted spot.
During the longer workshops, weekends are free for students to visit the island by bus, bike, rental car, hitchhiking or by foot. While São Miguel is large enough to keep you busy with a variety of hiking, hot springs, water sports and cultural adventures, students can also choose to fly or take a boat to the other islands for something different.
This home away from home will welcome you with comfort and conviviality as you live in community for the duration of the workshop, an integral transformative part of your experience.
THE PROJECT
During the 7 days, the Fine Earthen Plaster Workshop will finish coats to the sauna (7m2) and the small bungalow (10m2) (depending on number of registered students) and experiment with other artistic techniques on the inside & outside walls.  Below are the structures that will be plastered.

INSTRUCTOR
To be determined this month!
WHAT YOU WILL LEARN
This workshop will give the students the opportunity to discover the arts of earthen renders by creating beautiful finished plasters made out of locally sourced and natural materials, namely clay, sand, and natural fibers.
Throughout the week the students will have the chance to :
–learn about the different components and proportions of an earthen plaster mix   -experiment with different plaster tests and learn how to analyze them
-prepare lots of different plasters & colors
-learn and practice how to prepare an earthen wall before plastering
-learn and practice how to apply an earthen plaster using different techniques and tools
-learn about the properties of clay and basic principles of granulometry through theoretical classes, in order to understand the structural properties of all the components
Providing plenty of time for hands on practice, this workshop is suitable both for beginners and experienced people. It doesn't matter whether you have never used a trowel in your life or if you want to deepen your practice and knowledge.
DAILY SCHEDULE
6:30-7:30 Yoga/Movement Practice/Meditation (optional)
7:30-8:30 Breakfast
8:45-1:00 Morning Session
1:00-2:30 Lunch & Rest
2:30-5:30 Afternoon Session
6:30-7:30 Dinner
WHAT TO BRING
Students will need to come to workshop prepared by bringing the following items:
1 or more trowels (details will be sent to registered students)
work clothes
work gloves
hat/sunglasses/sunscreen
good moisturizer
water bottle
notebook/pen/camera
personal music playlist for working
We also recommend that you you read the book "Earth render: the art of clay plaster, render and paints", by James Henderson and/or any other relevant natural plaster books.
MEALS & ACCOMODATIONS
Students will receive three delicious vegetarian/vegan meals a day prepared by a local chef, beginning with Dinner on Sunday, September 25th and ending with Lunch on Sunday, October 2nd.
There will be room for 10 campers as well as 1 cob bungalow for rent for 20€/night. Tents can be rented for 2€ and 5€/day (see below). People who prefer to rent a private or shared room in a house will need to contact Claudine as soon as possible, so she can secure the house. There is a two-bedroom 2-story house a short walk from the Quinta that has one room with a queen-sized bed and one room with two double beds. These two rooms share a beautiful oceanview balcony on the second floor. There is wifi, a full kitchen, and a patio. Another person can choose to sleep in a walled off section of the living room on a bed as well. Rates depend on how many students will share the house.
There is also a wonderful local hotel called "Arcanjo Hotel" with oceanfront rooms also very close to the Quinta. And there are several Airbnb accommodations as well as a great Hostel called Pés Verdes a few miles away and in front of the best beaches on the island!

Students staying off property will share meals on the Land, an important community time for the group.
TRANSPORT & LOGISTICS
Students need to fly into the PDL airport from Lisbon, London, Paris, Madrid, Barcelona, Frankfurt, Boston or New York. SATA/Azores Airlines, TAP, RyanAir and Delta fly into PDL. You will need to have a Covid test done wihin 48 (Antigen) or 72 (PCR) hours before flying and fill out a SafeAzores questionnaire online with a QR code.
Once you arrive, there are cabs for 15€ (daytime) or 18€ (nighttime) that will take you to the Quinta. If several students arrive on the same flight or around the same time, I am happy to coordinate you so you can share a cab. And if I happen to be nearby I am happy to come get you. If you are adventurous and with a pack, you can also walk the spectacular 12 km (7.5 miles) to the land through Ponta Delgada along the coast.
Directions will be sent in Welcome Letter.
PAYMENT & REGISTRATION
Tuition & Meals for the 7-Day workshop is 700€. I have 2 smaller 1-2 person tents for 2€/day and 2 family-size 2-room tents that can sleep 4 people for 5€/day. They come with inflatable mattresses and, if needed, a pillow, sheets and a blanket.
Locals can choose to just come for the day and lunch/snacks. Please inquire with Claudine. Estudantes portugueses e residentes da ilha tem preço diario de 40€ e 50€ com almoço.

There are 2 work trade positions which will give the student 10€ off/day for working 75 minutes a day helping with breakfast or site preparations. Work traders who cancel after August 25th will lose the value of their discount (70€).

To guarantee your spot, either pay in full or make a 50% deposit. Payments will be non-refundable after August 1, 2022. Any cancellations between August 1-25 may be approved to be used as a credit for another workshop within 2 years, depending on the circumstances of the need to cancel (with proof), minus a 10% cancellation fee. After August 25 there is no refund or credit possible.
Payments can be made in USD at the current conversion rate with Venmo, Zelle or Paypal to claudinedesiree@gmail.com. Payments in Euros can be made using Transferwise or as regular European inter-bank transfers.
Students will be sent a Welcome Letter a month before the workshop with any additional information, especially concerning the recommended trowels.
LOOKING FORWARD TO HAVING YOU HERE!!!!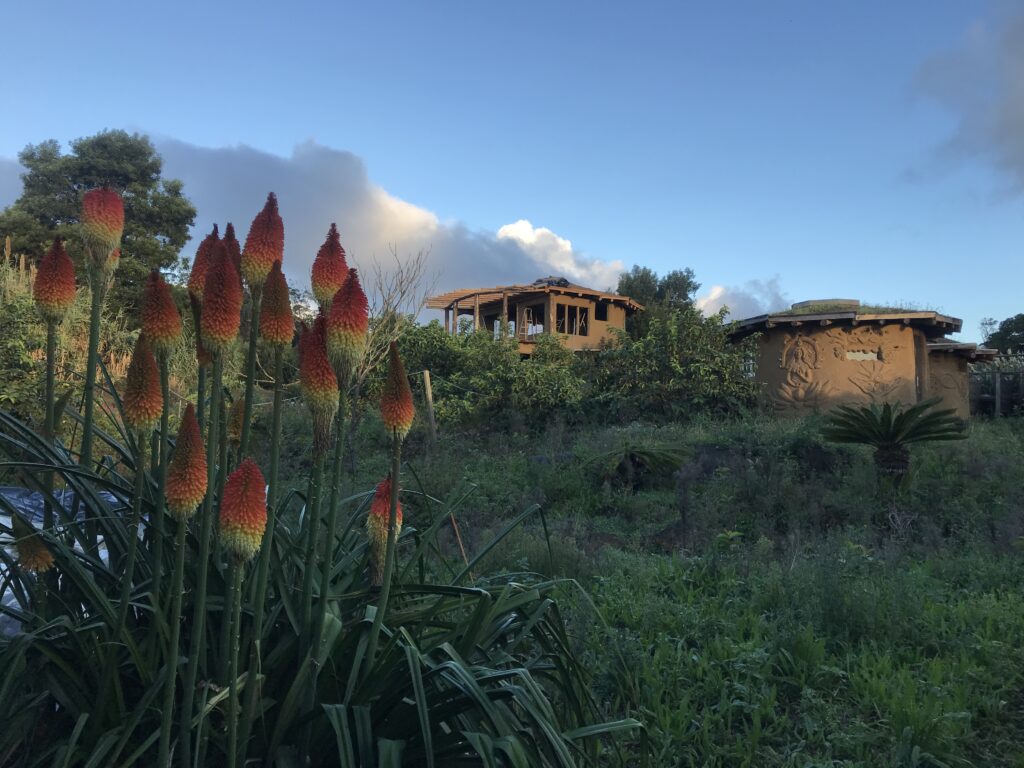 Location: Quinta da Vida Beleza