The Global C.O.B
The Global C.O.B. Team (Community of Biobuilders) consists of trained cob builders of all nationalities, ages, specialties and in all areas of the world, ready to teach a workshop or lead a project…all in support of more earthen construction replacing concrete on the Planet and increasing awareness and experience of natural building everywhere, especially in the non-Western countries where the awareness and need is greater for well-built earthen housing.
Please refer to our For Students pages to learn how you can proceed on the journey to becoming a Cob Workshop assistant, teacher, intern and builder with CruzinCobGlobal.

Here is our international team of teachers….we are waiting for you to join us!
CLAUDINE "COB QUEEN" DÉSIRÉE
MASTER COBBER/COB INSTRUCTOR

(International)
Born and raised on the 22nd floor of a skyscraper in NYC to two Jewish immigrants, I carried my Manhattan/European roots with me to California and beyond. I studied Geography, International Relations/Development and International Environmental Policy in the academic world in California, France, and Switzerland before and while raising Viva, Joia and Xica, my three stellar sons, currently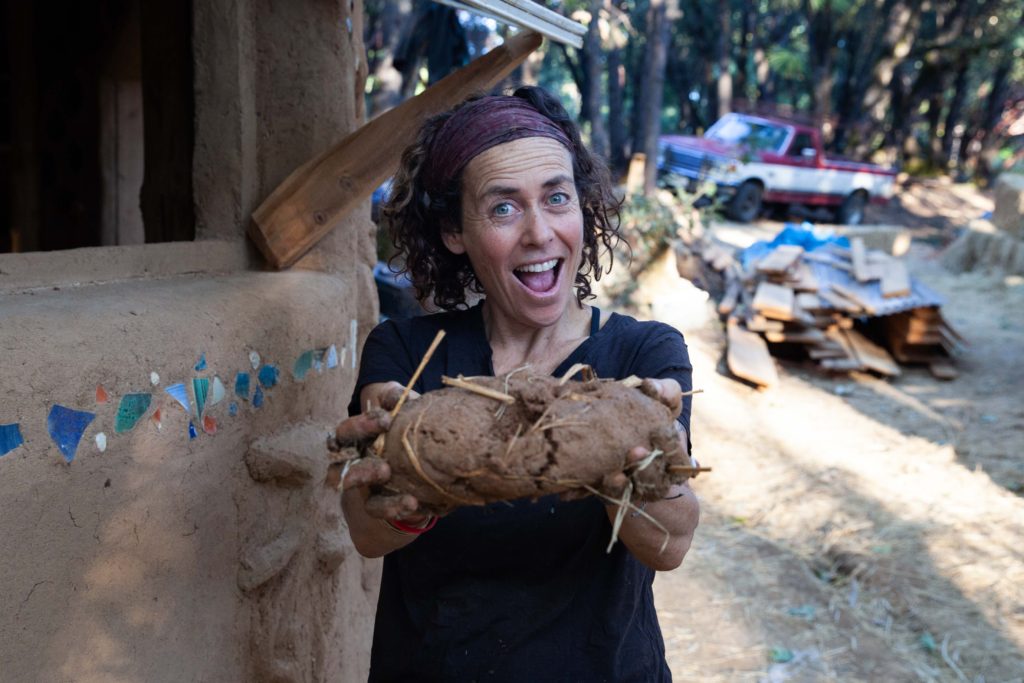 established all over the U.S. honing their journeys and all cob lovers (yeah!). My academic pursuits soon gave way to the obligatory West Coast Yoga/Meditation/Massage path and thus the work of a Spiritually Awakened life was initiated. My academic interests were also complemented with hands-on learning in every aspect of Sustainable Living skills, which I then put into action on my 5000 square foot homestead in downtown Santa Cruz near the beach with cob buildings, permaculture, a compost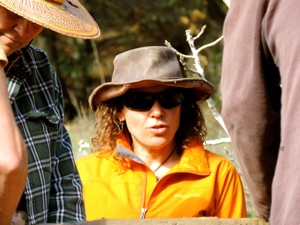 toilet, chickens, fruit trees and the lowest utility bill in SC! When my youngest son turned 18, and I turned 50, my next Dream was manifested with the sale of my Mini-Urban Ecovillage to fuel a solo Global Ecovillage and Cob Teaching Bike Tour for the next three years. I am halfway through.  Ultimately I will find and decide on my next and final nesting ground, a co-creation of the Finest Ecovillage and Learning/Arts Center on the Planet.  My unending love of travel, speaking in other languages and cultural immersion will always continue and I envision having beautiful cob houses to come to in all of my favorite places, which I am discovering right now. I am so grateful for the strong support of the Universe confirming my path every day.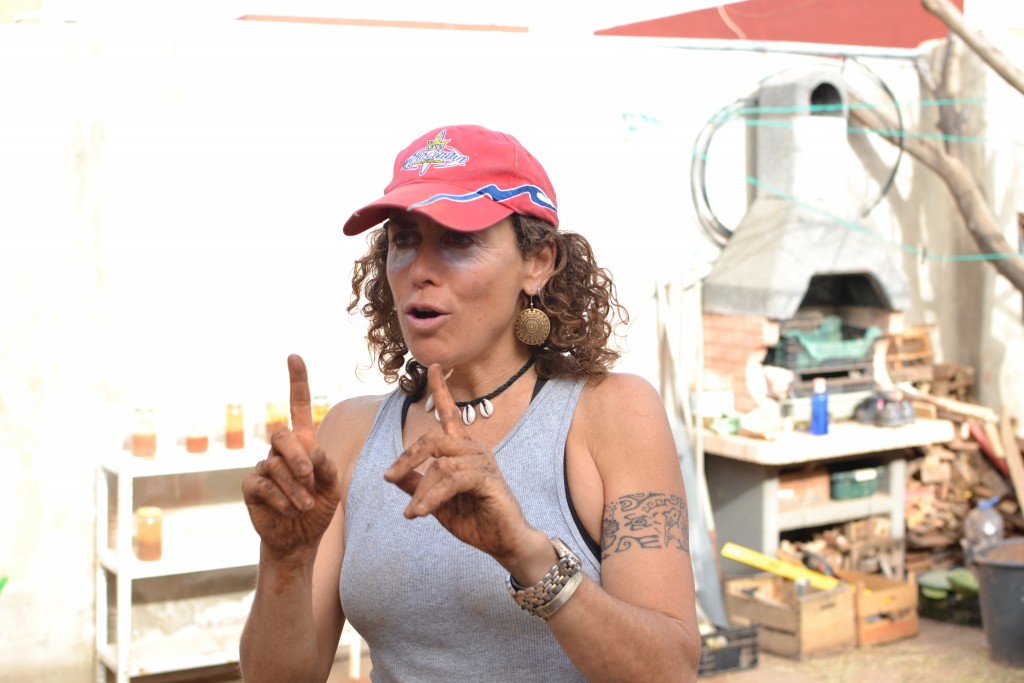 Learning to build cob houses has been an unexpected gift in so many ways.  The joy I see on people's faces at my workshops when they roll up their pants for the first time and stick their toes in the cool soft mud, the laughter and heart-to-heart conversations ignited while mixing and building with a partner, the meditative concentration of working on a sculpture, the satisfaction of stepping back and seeing your beautiful trimmed wall section, the excitement at embedding bottles and sculpting an art window, the bliss of relaxing with good food and a cold beer after a full day's building in community, and the gratitude of leaving confident in starting a dream project….are why I do this work.  Over and over again, all over the world, cob building creates childlike joy, love, community, and empowerment.  It has shown itself to be much more than a building technique.  It is a remedy for a better Life on Earth.  It creates Happy People living in Happy Houses. Ho.
VIVA HANSEN

COB INSTRUCTOR/MASTER COBBER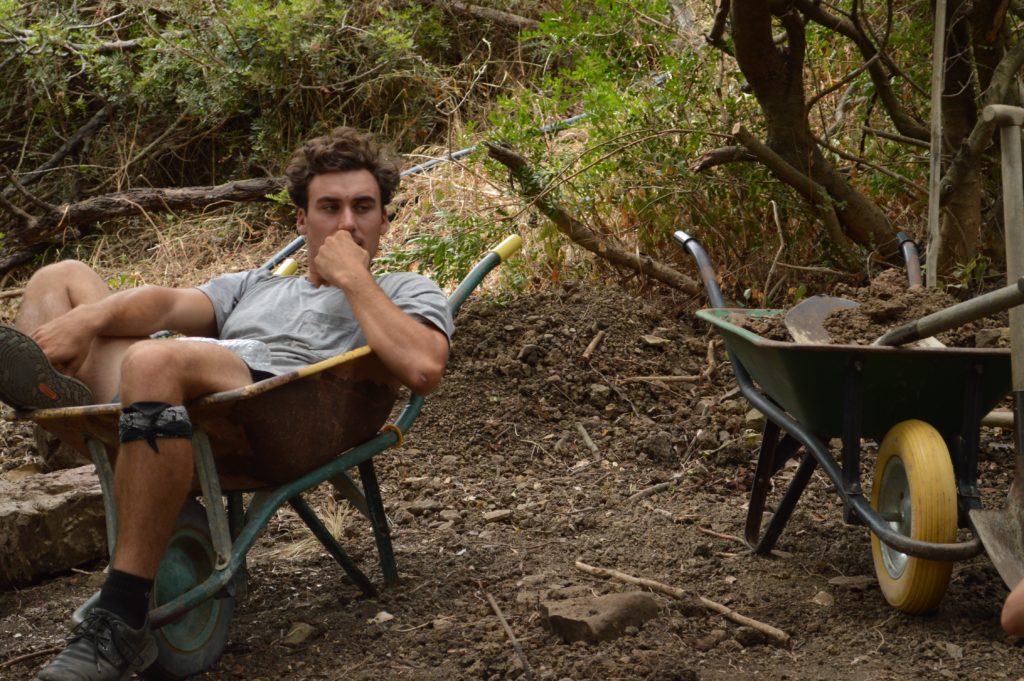 As a kid Cob was this weird, empowering thing my mom did to build us a bigger home. I participated when I wanted, and skipped out when I didn't. Though as time went on the Cob effect was undeniable. Every time a build was underway there was music and laughter and food and wisdom from people of all ages and backgrounds.
As I matured through my high school years I was able to involve myself with enough earthen building to feel its practical magic. Then one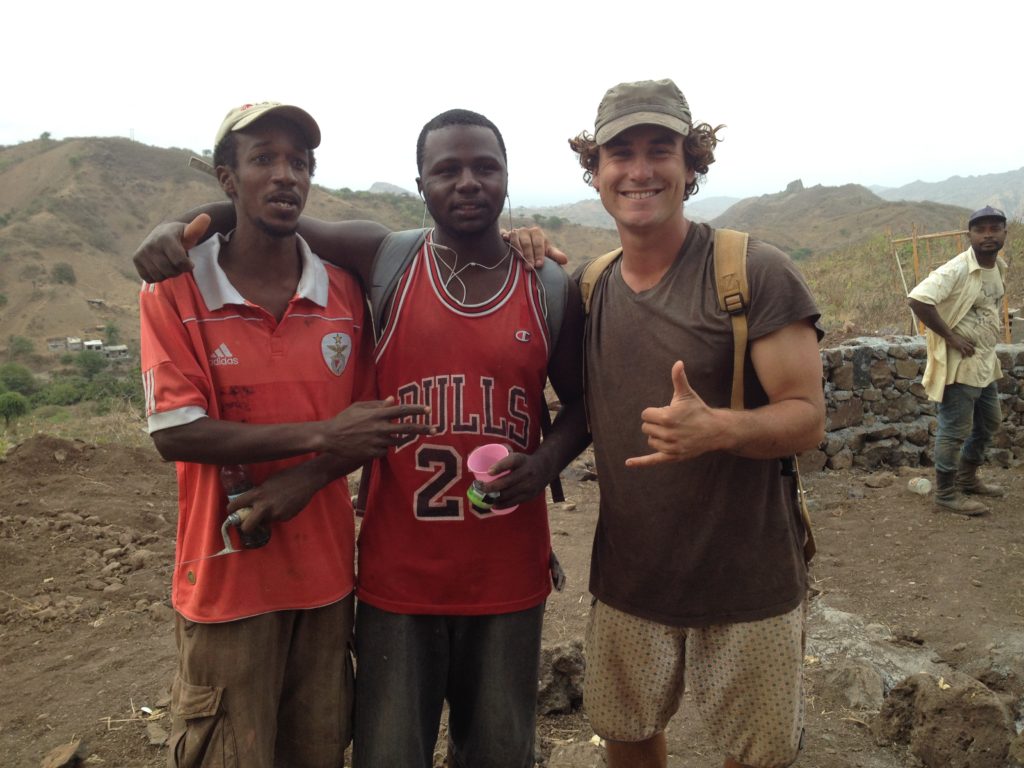 summer I created an opportunity to build a meditation room with my high school physics teacher. His passionate involvement with our Indigenous community transformed the project into a spiritual experience. Throughout the summer we made long trips to sacred rivers and hand-picked beautiful stones for the foundation, often walking for miles on a trail with three or four stones in a backpack. Then as I finished my college experience and returned to California, the opportunity to join my mother on her journey bloomed.
For me, Cob is primarily a physical experience. It has always been about sweat and breath. The feel of different dirts and sands, straws and rocks. And it is a mystical experience, bringing me back to the earth. But what I have learned from the last year is that Cob building can be a tool to sew communities back together. To bring "strangers" into a common space and make them family. In that vein, Cob really is a product of my life philosophy. Something that I can stand behind fully because I know that from top to bottom it is peace, hard work, sustainable and love.
As I continue to learn in this life I will continue to share what Cob has shared with me.
COB INSTRUCTOR/MASTER COBBER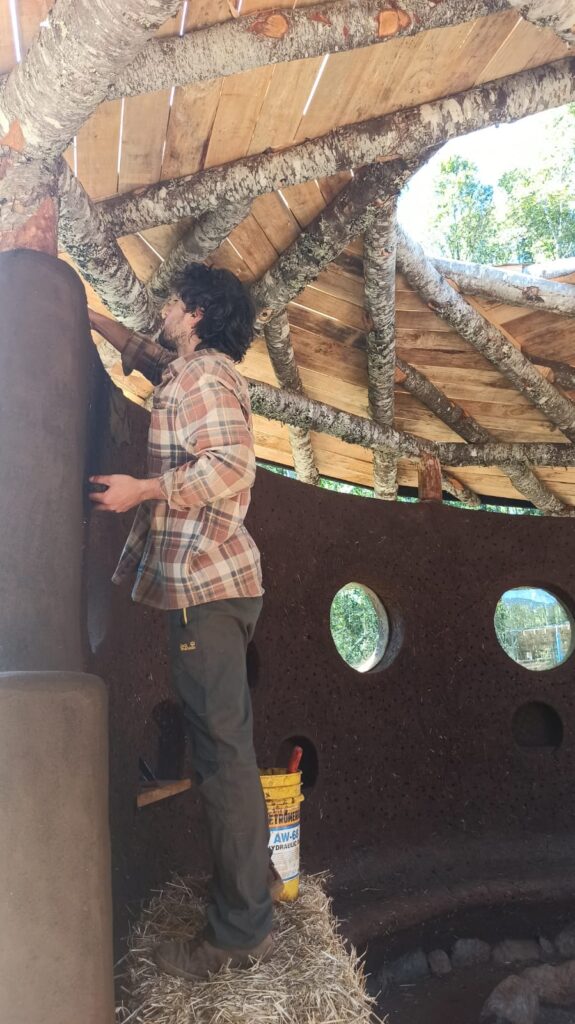 Nicolas Pimentel hails from Santiago, Chile and now lives in Pucón, southern Chile where he taught his first CCG course last year with Viva Hansen.   Nico is a new generation Chilean architect and a green builder, specializing in cob, light clay straw, timber framing and tadelakt. Currently he works in Chile and is also creating "La Jungla" Ecovillage on the land his family owns up in the mountains of Los Pellines near Chillán in southern Chile.  He is an avid climber and traveller, as well as an artist, musician and poet.
Nico attended his first CCG workshop in São Miguel, Azores in June 2017 and assisted his first CCG
workshop in Colorado in July 2018.  He hosted and assisted his first CCG workshop in February 2019 on the very land he loves, supported by his brothers and friends.  In February 2019 he co-taught his first full-length CCG workshop building a beautiful outdoor kitchen with reciprocal green roof with Viva.

Nico also taught the Light Clay Straw workshop for the delightful second story of the Cob Queen's Villa in the Azores in 2021 and will be leading his first full build workshop next summer in the Azores!

Nico is a very talented cobber and builder, and we are fortunate to have Nico on the CCG Team!
JOSH BURG
COB INSTRUCTOR/COB BUILDER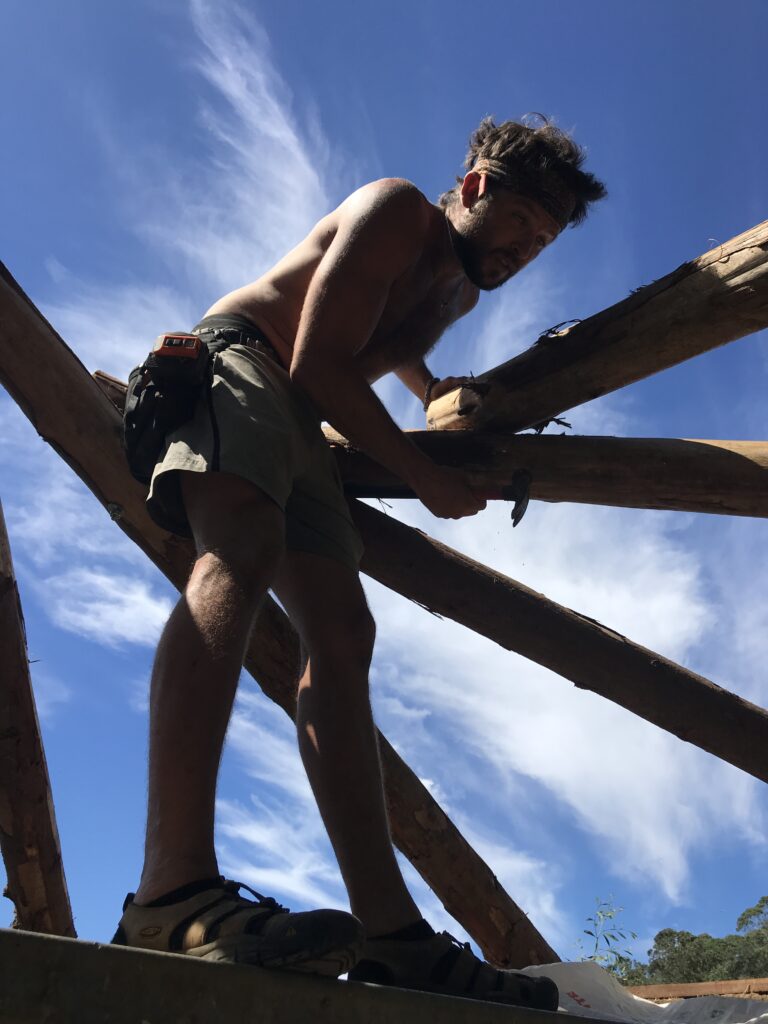 So great to have Josh back in the world of Natural Building after a hiatus refining his carpentry skills and learning conventional building skills. A native New Mexican living in Portland, Oregon, Josh is a multi-skilled, multi-faceted, open-minded, always-growing joyful human who had his first Assistant position last summer in the Azores and is re-hooked on Cob. He will be starting his own business as well as working with at-risk youth using Cob as a therapeutic tool for creating community and healing.  Josh will be co-teaching his first full-length workshop with talented colleague and friend Paula Carneiro from Brazil in North Carolina in May 2023.  You will wanna be there and enjoy Josh's world class cob building playlists as you build with your new Cob Family.

COB INSTRUCTOR/COB BUILDER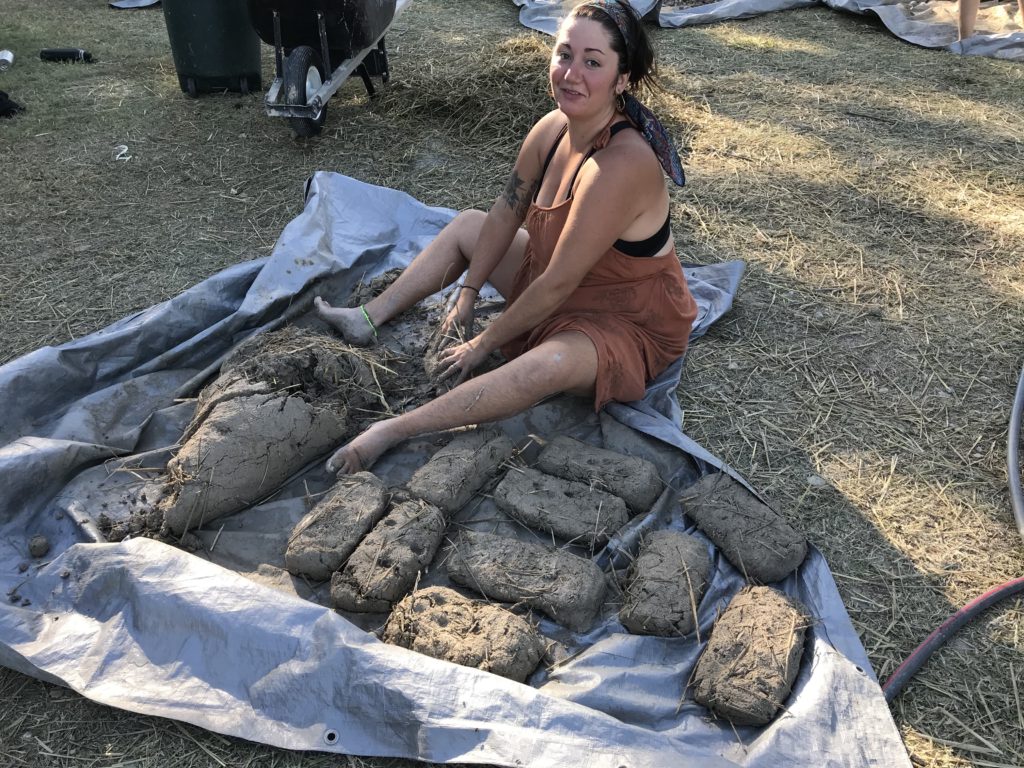 `
Born and raised in the Midwest of the United States, Krystal has always been drawn to a life of community and connectivity with the land. Working as a Licensed Massage Therapist and Sound Healer for years she was looking to take the next step onto the path of healing and community living. She first began her journey into the life of building with natural materials in the summer of 2017 and hasn't looked back. Since the first workshop with CruzinCobGlobal she has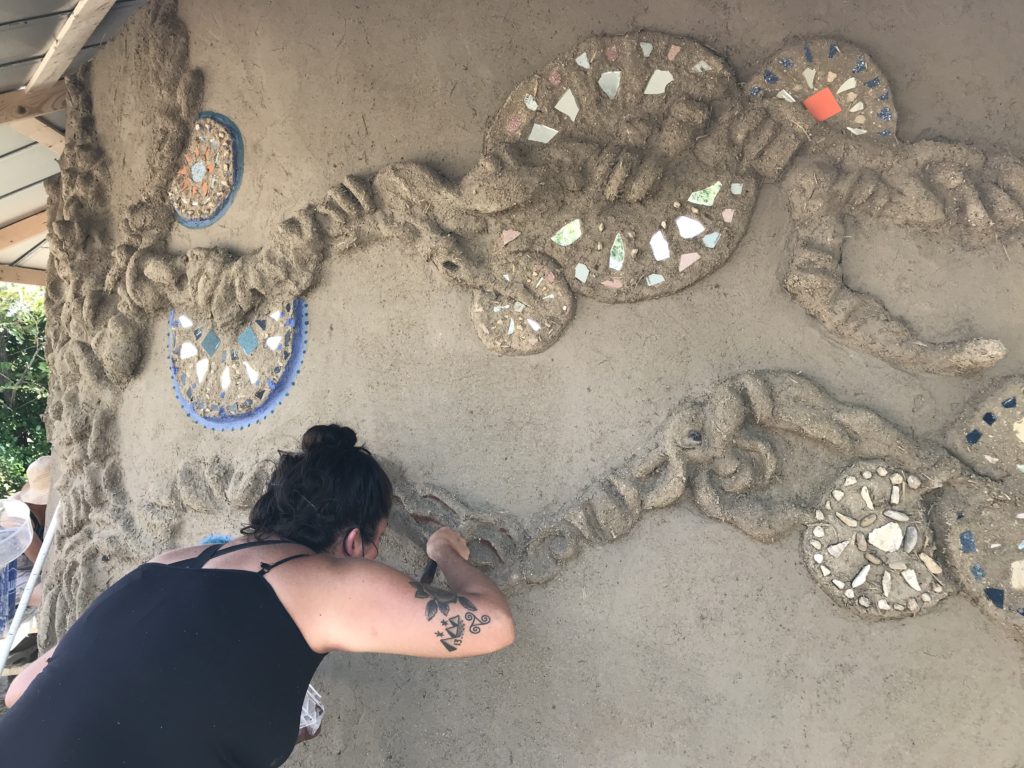 helped build a cob sauna, cob studio and 4 cob pizza ovens! Fueled by the passion to help spread awareness of the energy involved in everything we consume and create and to become more connected to our roots to minimize the footprints we leave behind. She believes through this hands on work we can unlock our souls creativity to spread what is true to us all with the world around. Krystal is more than willing to share the gifts of healing modalities with all who are interested.
PAULA CARNEIRO (Moçabarro, Brazil)
COB INSTRUCTOR/COB BUILDER
I was born in Campo Grande, raised in Curitiba and Salvador, and now I live in the countryside in the mountains of Mantiqueira, Minas Gerais, Brasil, where I'm eco building my own house. I'm also a professional dancer, graduated from Bahia Federal University in 2012, and have worked with performing and visual arts, cinema and cultural centre management. Meeting Claudine and cob building in 2018 simply transformed my life. I started a natural building business after my first advanced cob workshop with CruzinCobGlobal in Guatapé, Colombia. I continued learning with a full build workshop in Colorado, later that year. In the beginning of 2019, I joined with Naiana Maximo and Priscila Bogéa to create the first female eco-building collective in Brazil called Moçabarro (Clay Gals is a translation we love!). We began teaching cob workshops and expanded to other natural building techniques and finishings. In our very first year of work we had the opportunity to build a full 100m2 house (@terra.333) using a variety of earthen building processes in this very successful project. Since then we have been working collectively on eco-refurbishing, rocket stoves, cob ovens, cob furnishings, tadelakt, plastering and other finishings. We have also taught short-length workshops at my building site as well as for other hosts in Brasil. Cob building is now a way I find to express gestures and print them on earth. Here is the link to our successful all-women cob business: www.mocabarro.com.br
@mocabarro on Instagram and Facebook
MERLE JAHN
COB ASSISTANT/COB BUILDER
I stumbled upon cob unintentionally in 2020 when I did a work exchange in Nicaragua building cob casitas. It was unintentional because I only wanted to work there because it was on the beach and I wanted to surf and didn't want to pay for a hostel. I quickly realized that being covered in clay all day and connecting with the earth with my hands and my feet was awesome and I ended up staying there for three months until covid forced everyone to leave. Since then I've done CCG's Advanced Cob Workshop and even dabbled with conventional construction building homes, but nothing compares to the simplicity and freedom of building with your hands and feet. The 5 weeks during the Advanced Cob Workshop were truly some of the happiest times of my life and I can't wait to do it again as an assistant teacher this time.
MARIA FONSECA

COB ASSISTANT/COB BUILDER
Maria, a trained marine biologist, fell in love with Cob in October 2021, while taking a Cob Workshop in the Azores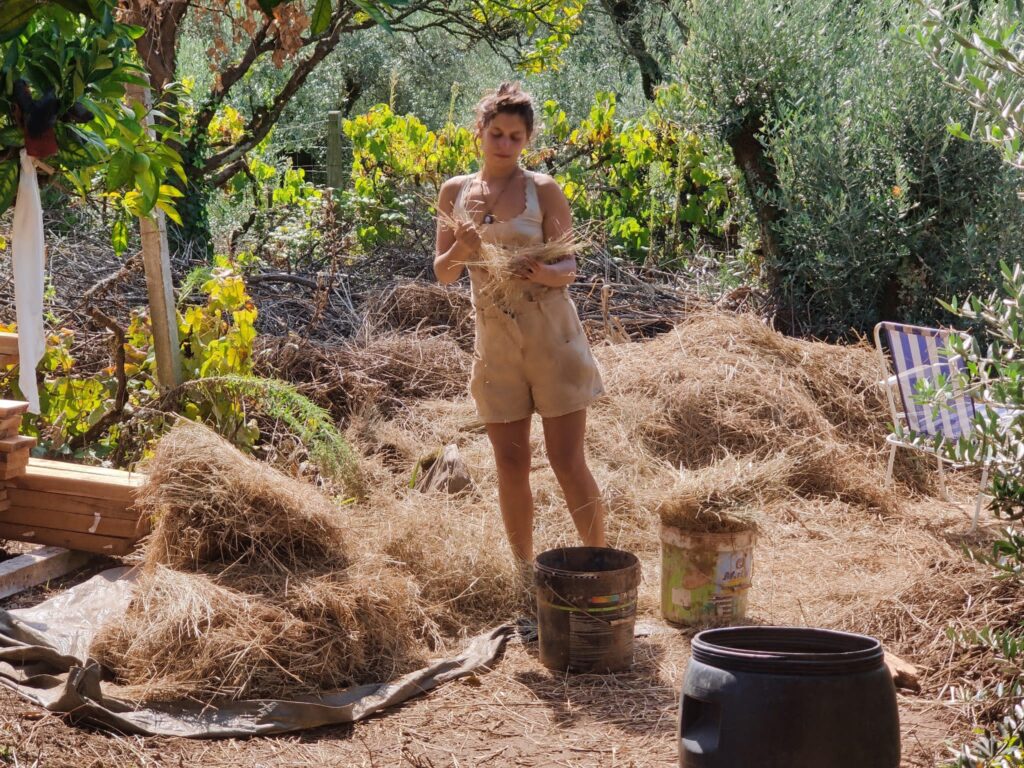 at the Quinta da Vida Beleza.  She is happiest barefoot, eating fruit off the trees, and building cob houses, these days.  She is also an avid permaculturist and plant lover and strives to live a zero carbon footprint sustainable life on her parent's land in central Portugal (Figueira da Foz) with all her cob friends coming to help her build…soon!  Maria is a Nature Spirit!

Be ready!
ALEXANDRA EVANS

COB ASSISTANT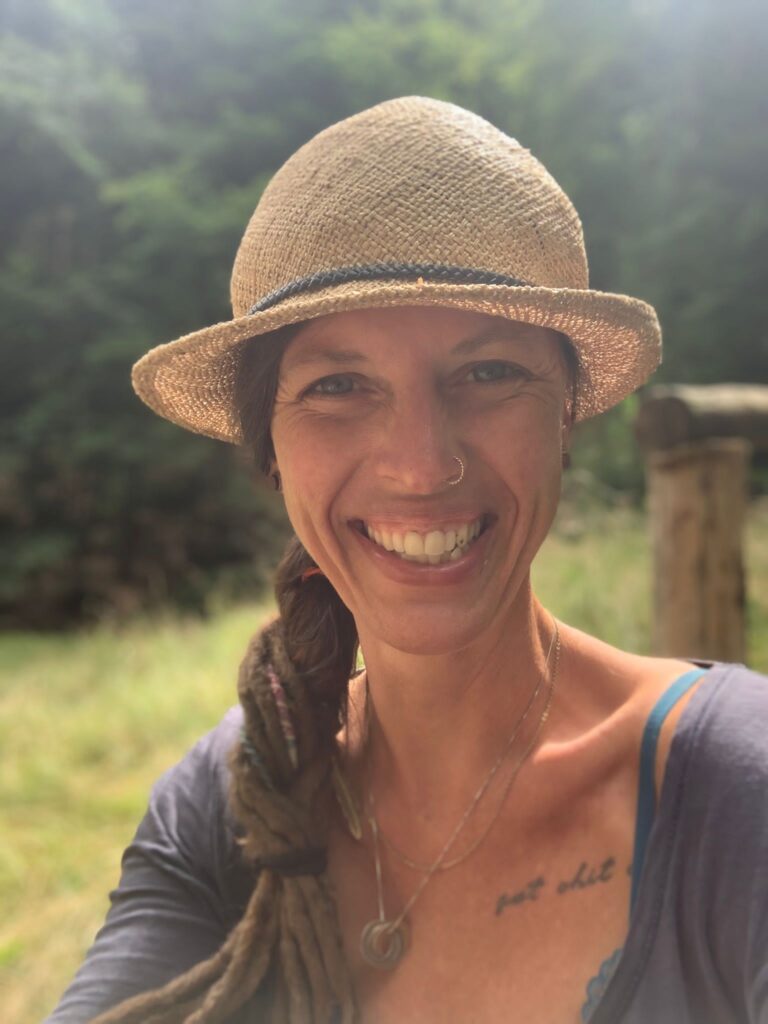 Born in England and having spent most of my life in Germany, I am a lifelong dancer and mover, having lived and studied in South Africa and Europe. I developed my own business called Naturtanz, in which I take people out into Nature to dance and feel free in their bodily expression.  I also developed therapeutic dance programs for children and have two sons of my own, 7 and 11, who live with me part-time in Germany.
I fell in love with the idea of building my own Cob house and took my first cob workshop in Portugal this past summer in trade for teaching a Sensuality Retreat at Claudine's Quinta da Vida Beleza Ecovillage in the Azores.  What a great deal! And boy did I learn about sensuality playing in the mud all day!  Ultimately I became so empowered from this experience, knowing I could build my own beautiful natural house with my own hands and simple tools!  I can't wait to assist Nico and return back to the Azores  and start building again!