I knew when I scheduled the last 2017 workshops of the Euro-Afro Cob Tour from Cabo Verde to Castro Verde between May 14 and August 7 that I would be in for an intense period of "work".  Of course perhaps to the outside world it appears as a paradise lifestyle, earning a living teaching cob building workshops while travelling to places like Cabo Verde, the Azores Islands of Portugal, the Alentejo region of Portugal, France, Spain, Morocco, the Canaries and so on, but trust me once the workshops get rolling it's nonstop intensity and very hard work to pull it all together and complete a quality building in a short period of time with new cobbers and an avid host or two .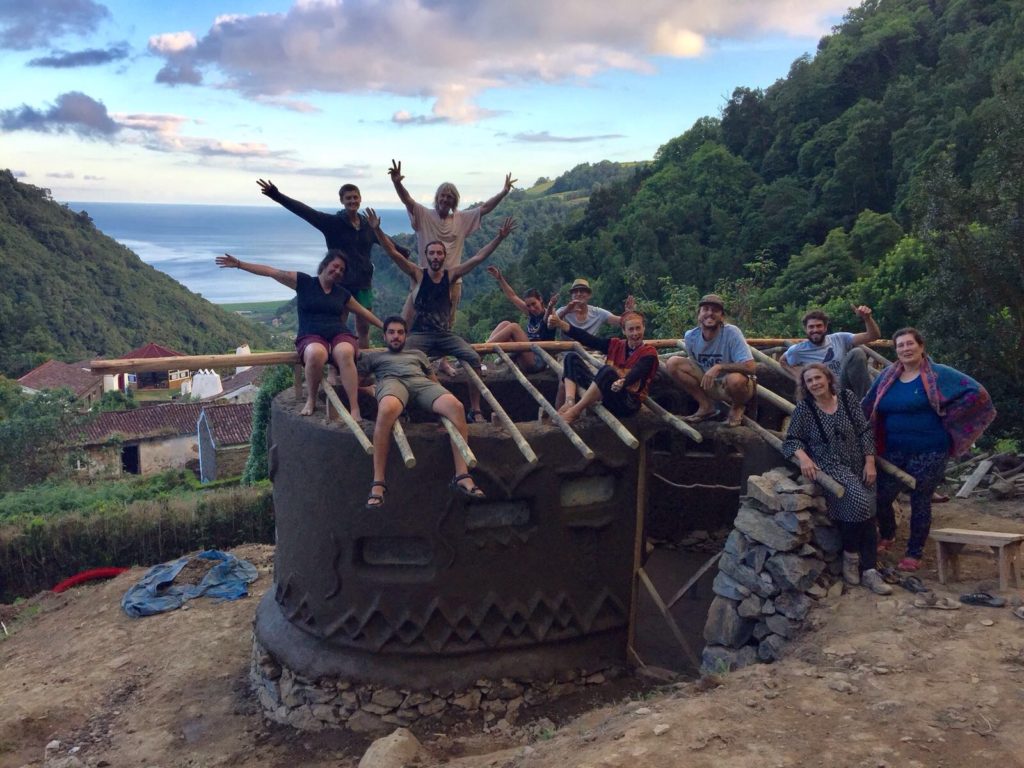 Of course that's why I love it. I like the extremes of working my butt off for a defined period of time, creating a fulfilling win-win-win outcome and then chilling in exotic locations.  And of course I LOOOOOVE spreading the passion of cob to new hands, hearts and feet who speak all kinds of languages.  The cob is the glue of the Heart & Soul that creates happy families during and after every workshop.  Long-lasting friendships are born and long-distance communities created and sustained by the love of the cob building experience.  My pleasure is knowing that I am providing each and every one of my students with the skills to build their own future home with minimal financial input and thus gifting them FREEDOM
from dependency on the system for the one thing that can enslave us the most: our own shelter, an inalienable right according to the Declaration of Independence of the USA.  Freedom to use their time and energy to do what they love, follow their Heart's calling, explore, learn and just lie on the grass looking up at the sky and daydreaming about whatever comes up!!!  We need more free unstructured time in our lives to be the creators we were born to be, the intentional actors in our stories, which comes with less financial pressure which, in the West and more of the rest of the world than ever, comes with no monthly mortgage or rent payments.  Right?
The glee on people's faces when they see the cob building begin to look like a home, with plaster on beautiful sculptures, the roof structure going on, the finished floor being poured…and the excitement they exude about going "home" to build right away….are my Soulfood.  As the time draws near for this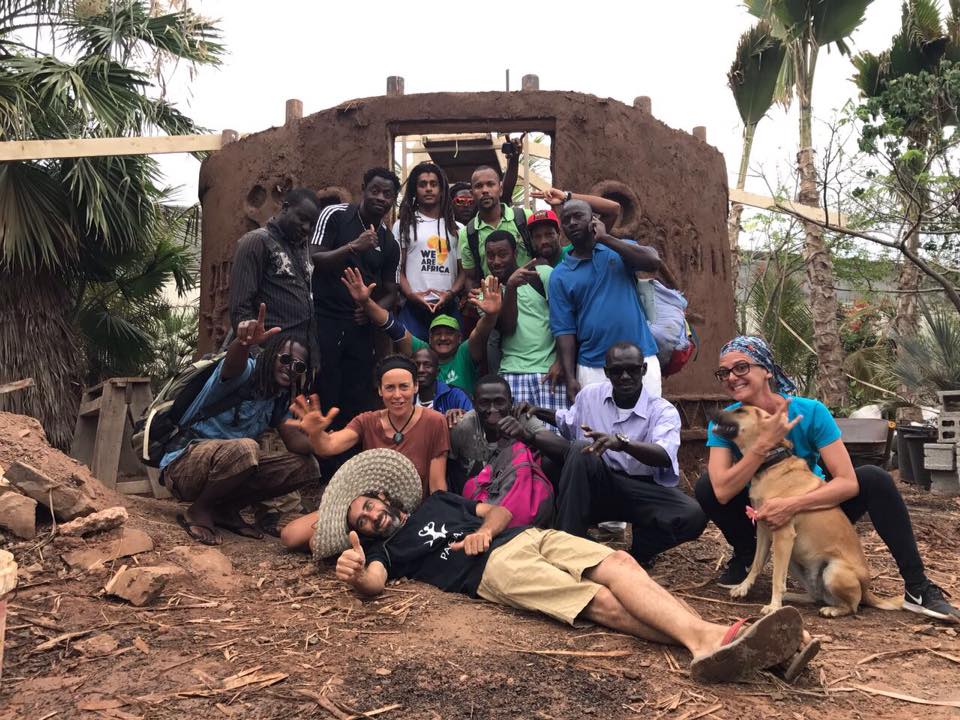 global cob journey to wind down (Summer of 2018), I will continue to grow CruzinCobGlobal's reach and impact with an inspired and energetic team of committed assistants and future teachers from all over the world.  Who can resist a life making your income by teaching Cob Building all over the world? I need teachers who can speak all the languages required to hold workshops everywhere.  I have demand coming from every continent. Seriously! Give me Spanish speakers, Portuguese speakers, Romanian speakers, Wolof speakers, Arabic speakers, Norwegian speakers, Russian speakers, Hindi speakers, Chinese speakers….and let me train them!  I am doing my best  to make the workshops a win win win and affordable to all who want to come. Next year I will begin collaborating with sponsors for the interested students who cannot make a financial contribution or need assistance.

This Spring 2018 I will celebrate my 54th revolution around the sun in Bahia, Brazil with my 1st workshop in South America, a one-month Complete Cob Build in which we will be staying in a brand new Ecovillage and building their first communal building out of cob….the hearth, the kitchen, the food love space!  The Ecovillage is only a few miles from the beach and situated in a protected national forest on a river.  I cannot wait to see this place and Brazil after 30 years!  Save the dates: March 17th to April 15th, 2018!!!  Until then my friends we have an Oven Workshop in Santa Cruz and a Complete Cob Workshop in Texas as the grand finales for 2017.  Is it time for you yet to join the action?