The most southern tip of Spain is Tarifa and 12 km to the east lies El Molino de Guadalmesí,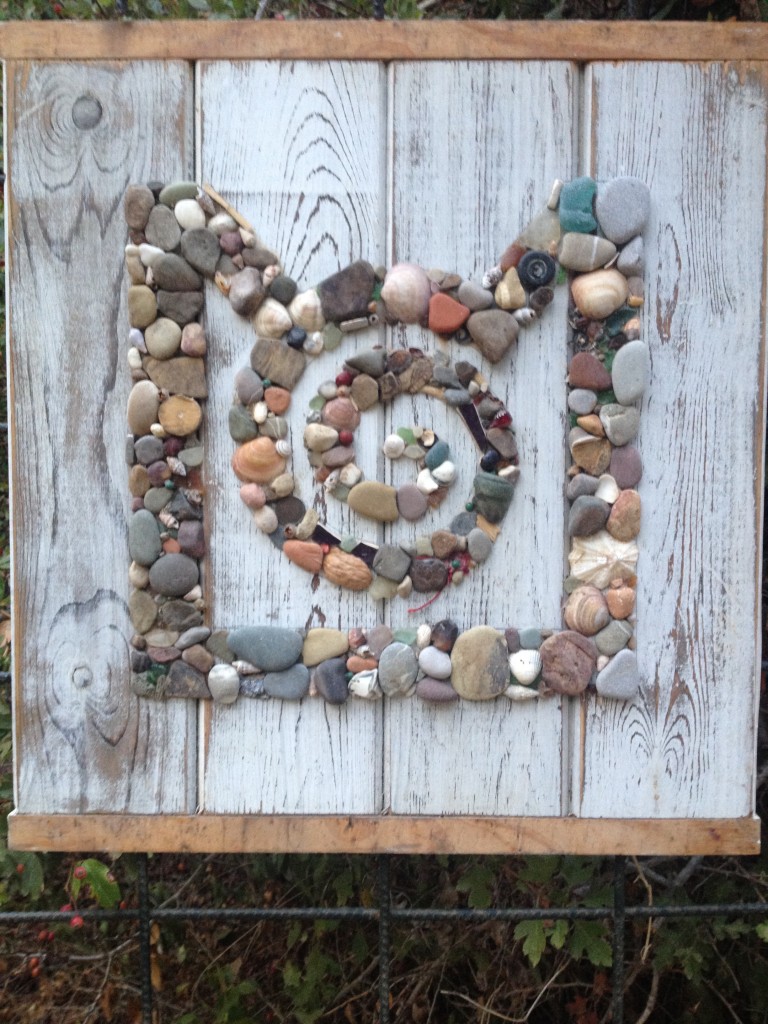 an ecovillage and farm on a hilly oak woodland trimmed by 45 healthy goats, with the Río Guadalmesí (River of Women) running through it, lined with colorful Moroccan hammocks, a big veggie garden, a sweat lodge and beautiful old earthen buildings on this old mill site.  Viva and I arrived Friday, a few days before, along with Samantha, Sari, Greg and Samuel to start the trench for the new bathhouse with compost toilet, shower and sink that would be nestled in the forest.  We spent the first few days in the design process, learning about the creative Dragon Dreaming cycle with Johnny, one of the founders, and came up with a beautiful, symmetrical circular flowing design based on Sacred Geometry and built around a Flower of Life mosaic in the center.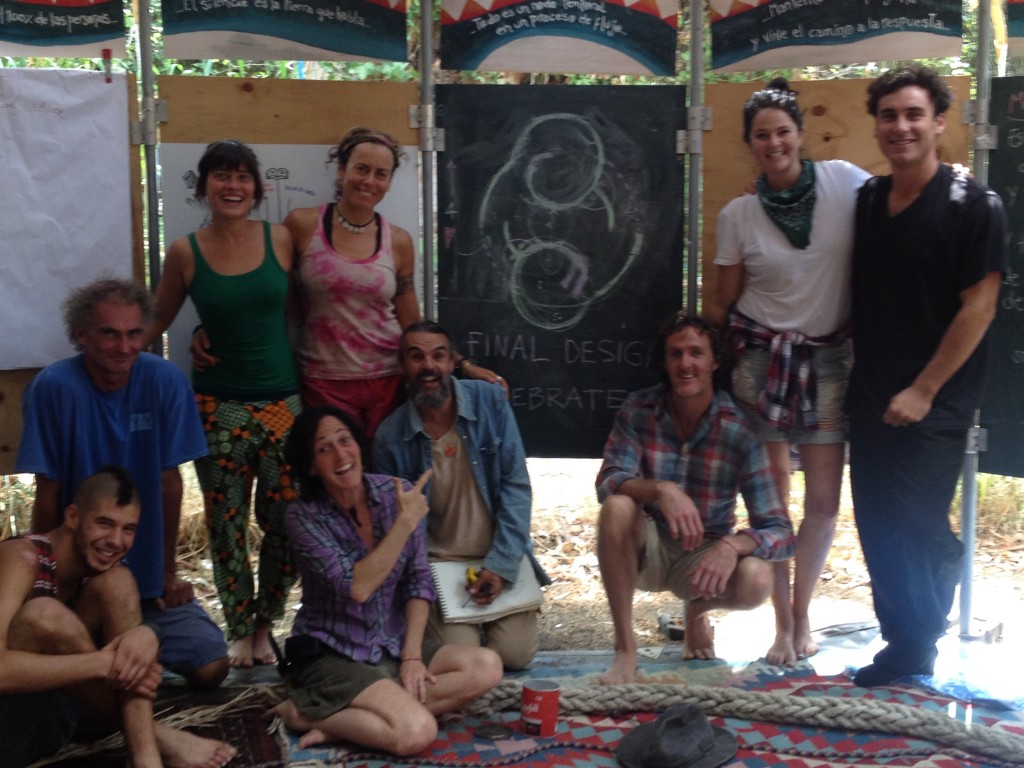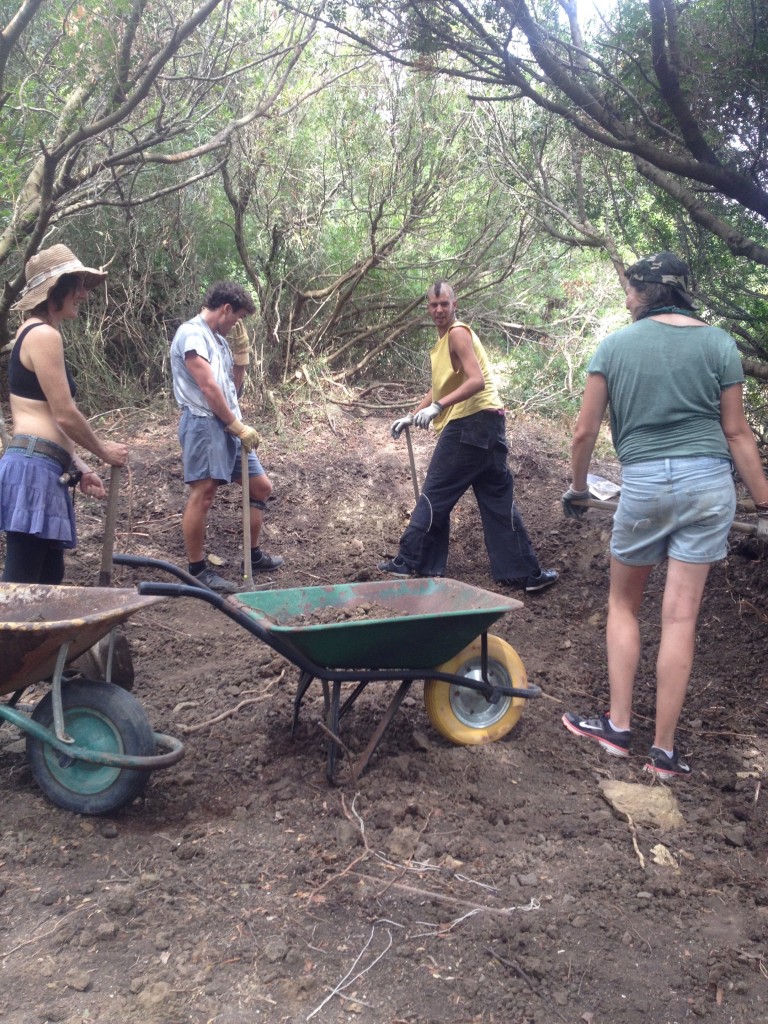 The rest of the group trickled in on Sunday from all over Europe and Monday morning the digging began.  Tough digging in a clayey soil good for cob that we would use in our mix.  The location is not the easiest for sure as we climb uphill every day and use a quad to transport the sands and everything else we will need to build this bathhouse which will be finished with Tadelakt, a beautiful Moroccan clay and lime-based polished plaster that is waterproof.
The first week saw the trench finished and the rock and hydraulic lime-sand plaster built on a steep slope that caused the lower walls to be three times taller than the upper ones.  Hard work and sometimes a bit frustrating to figure out in such a short time.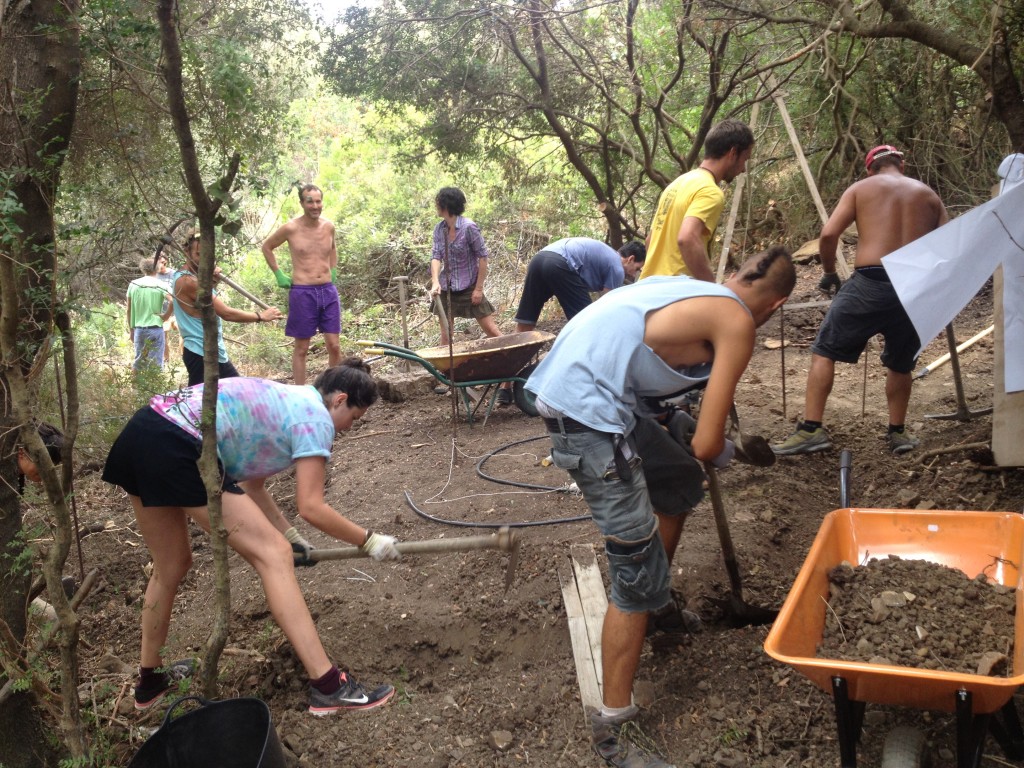 In between we are nourished with amazing all-organic and local fantastic meals prepared by the staff and some of the students, and learning Thai Massage and other activities including building a cob oven with Roberto from Sicily.
Life is good at El Molino. Air and water temperatures are perfect (at least for me!) and the beautiful quietude of the Strait of Gibraltar Natural Park, broken only by the sound of the windmills, is relaxing.  Only a fifteen minute walk to the Mediterranean ocean for an early morning or afternoon plunge to wash off the clay and the physical effort…we are happy in our new family for the month, figuring out our new rhythm as we build and work together every day.
Life is good.